Touraround

Touraround is a platform to inspire city exploration, allowing for stories and photos to be accessed based on a user's proximity to a geographic location.

*Case study and project is still being worked on. Links and images will continue to update until the end of October

Project Timeline
September 2020 - October 2020 • 1 month

Project Type
School Project

Project Responsibilities
Market Research, User Research, Interface Design, System Mapping, Prototyping, User Testing

---
Problem

Living in the same city for years and years can make the city seem incredibly mundane and lacking of excitement. Visiting a familiar location starts to become bland, which leads to people lose interest in exploring their residential cities, making residents want to stay home rather than get moving to explore.
Design Challenge
How might a solution be designed to lift residents' well-being and encourage city exploration?
Goal

The goal is to create a solution that inspires residents to engage with their surroundings and appreciate exploring their city of habitat. This solution would also help to encourage more city tourism.

Brainstorming
User Research

To better understand the potential users and their needs of this mobile solution, two user personas were created and taken into consideration throughout the design process.

*will insert soon



Market Research

Mobile apps with similar goals to draw inspiration from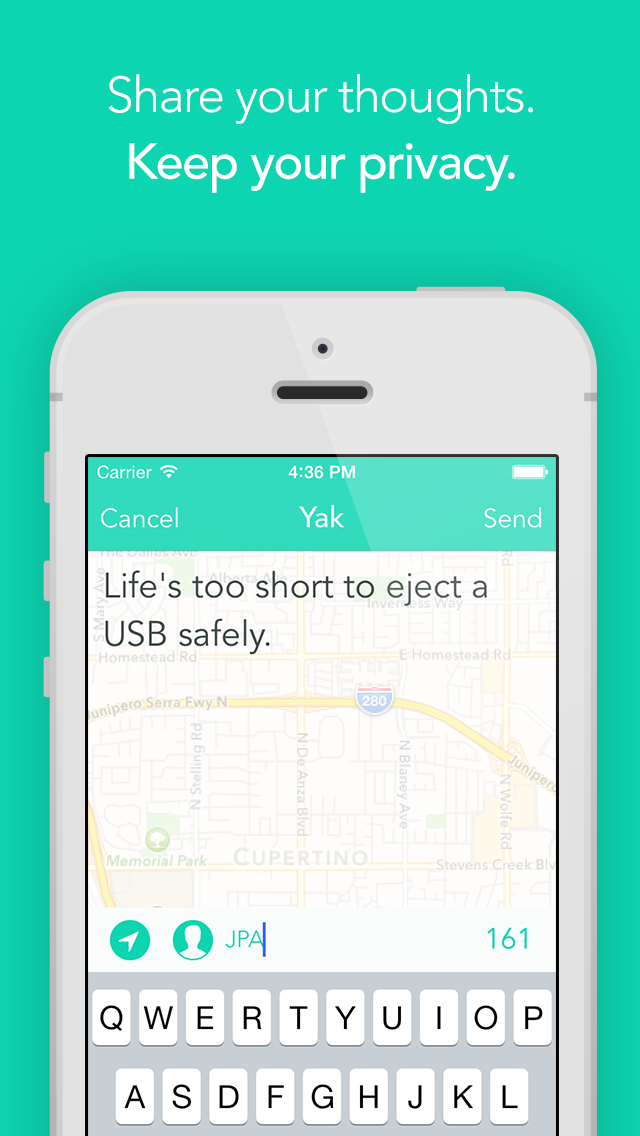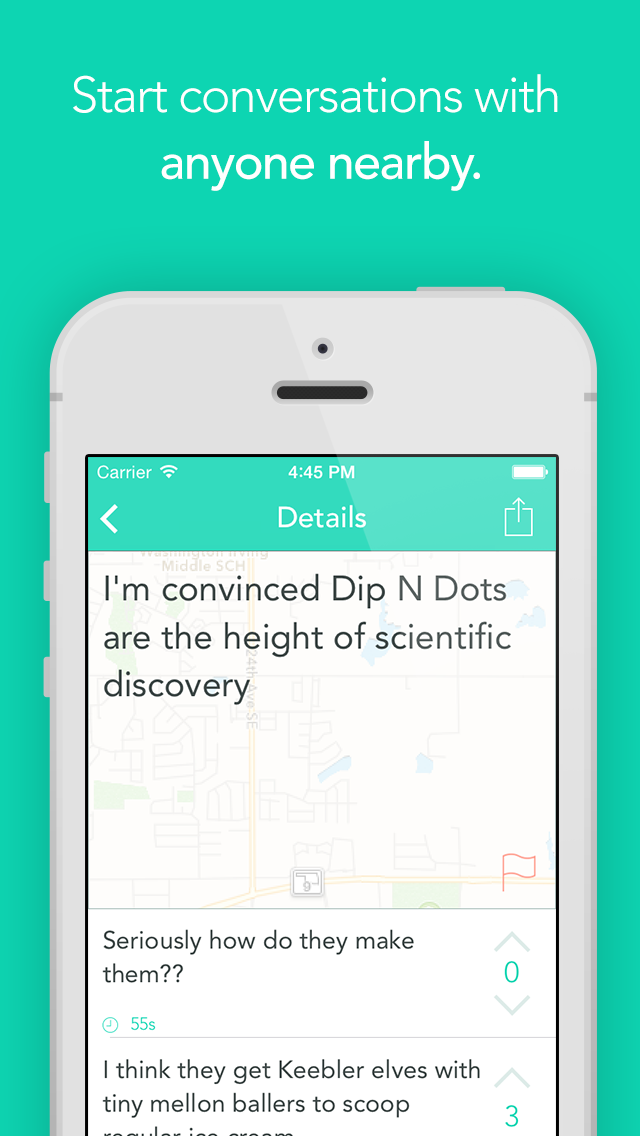 Yik Yak
This discontinued product let users within a 5-mile radius read each other's thoughts. Posts were kept anonymous, letting users easily share.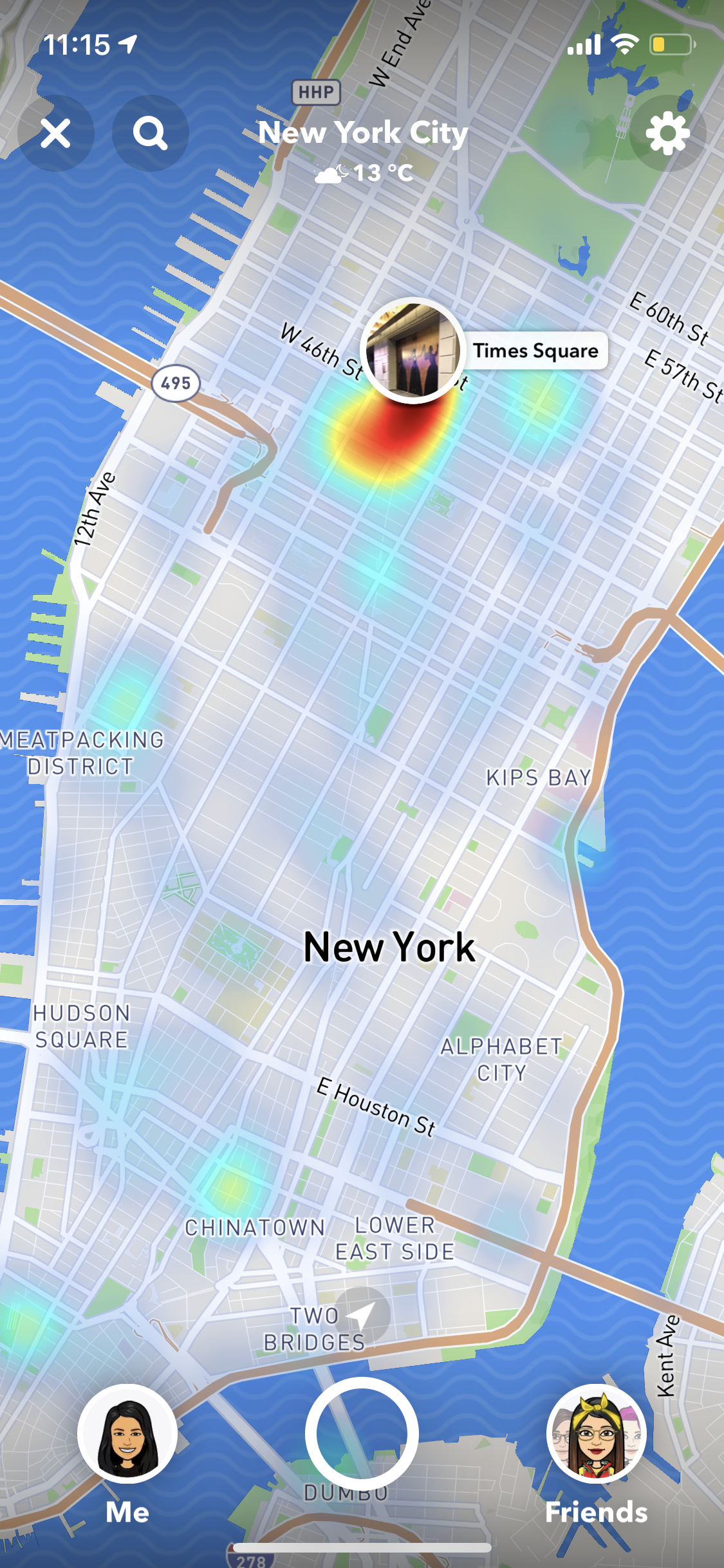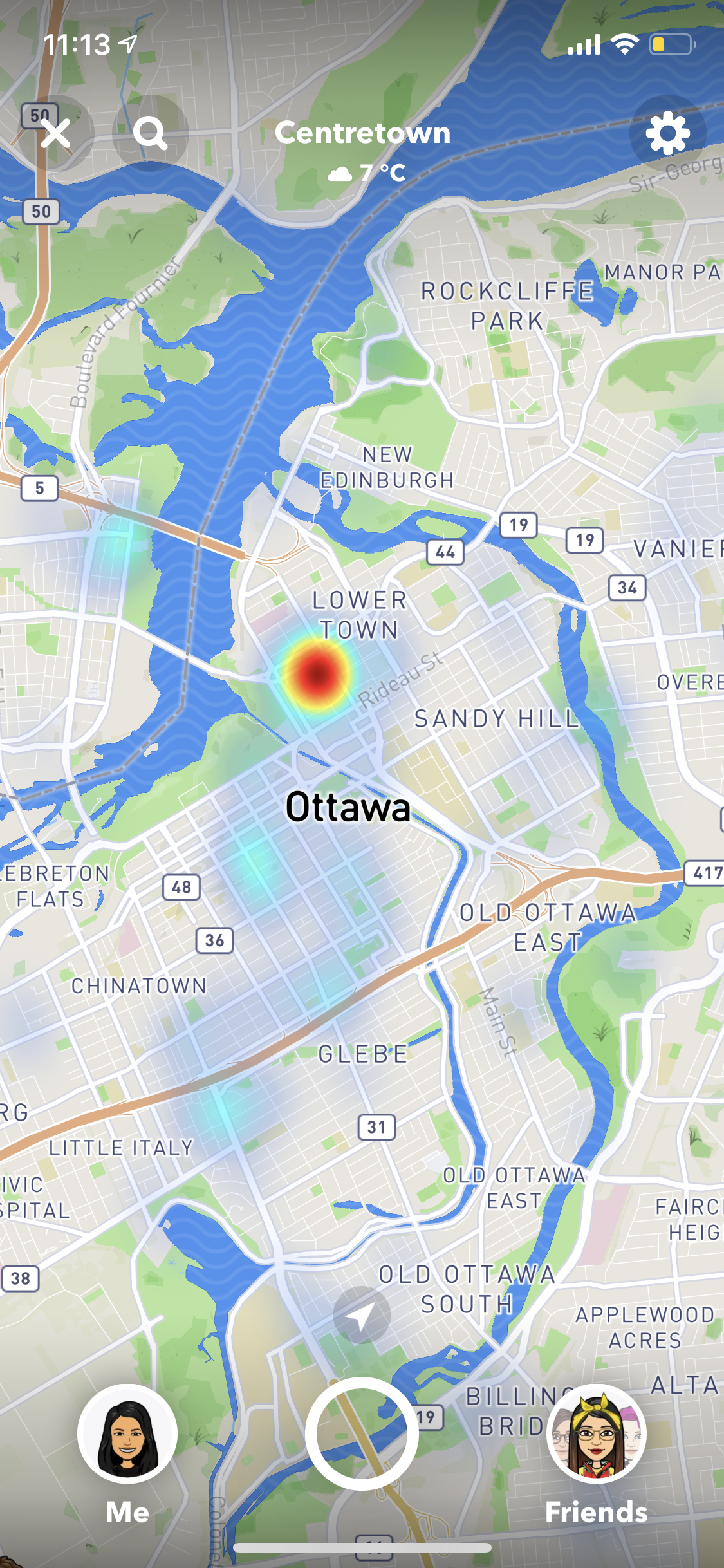 Snapchat
Heat maps indicate public stories that can be viewed for up to 24 hours. The warmer a hotspot is, the more snaps there are.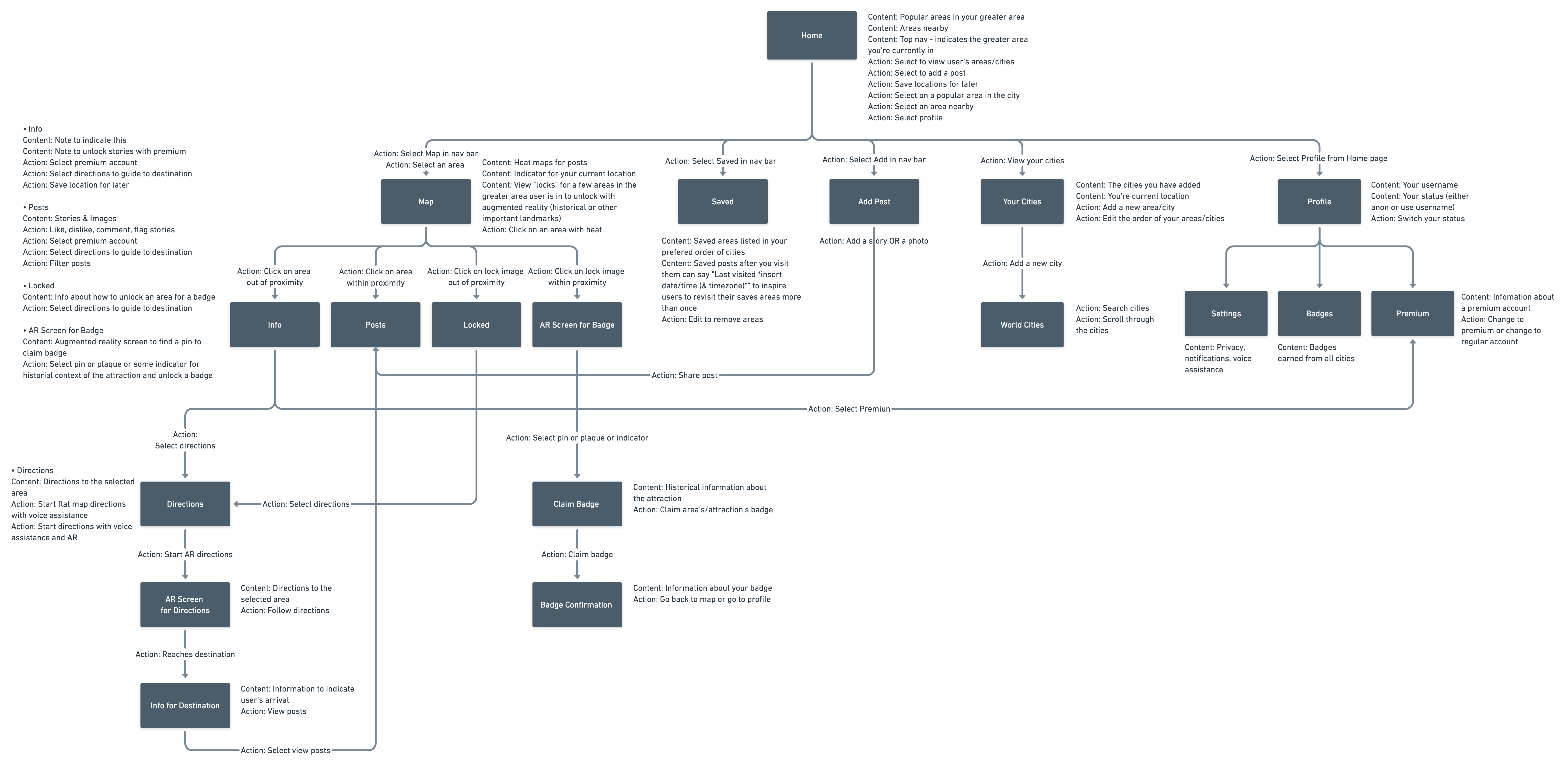 Colours
Typography
The final solution is a mobile app that tracks location to let users access posts around them. The way the heat map is regulated is by ratio. The more users post in particular areas, these areas get larger and the less users post in particular areas, these areas shrink. This prevents the heat map from expanding throughout every area of each city and keeps areas focused.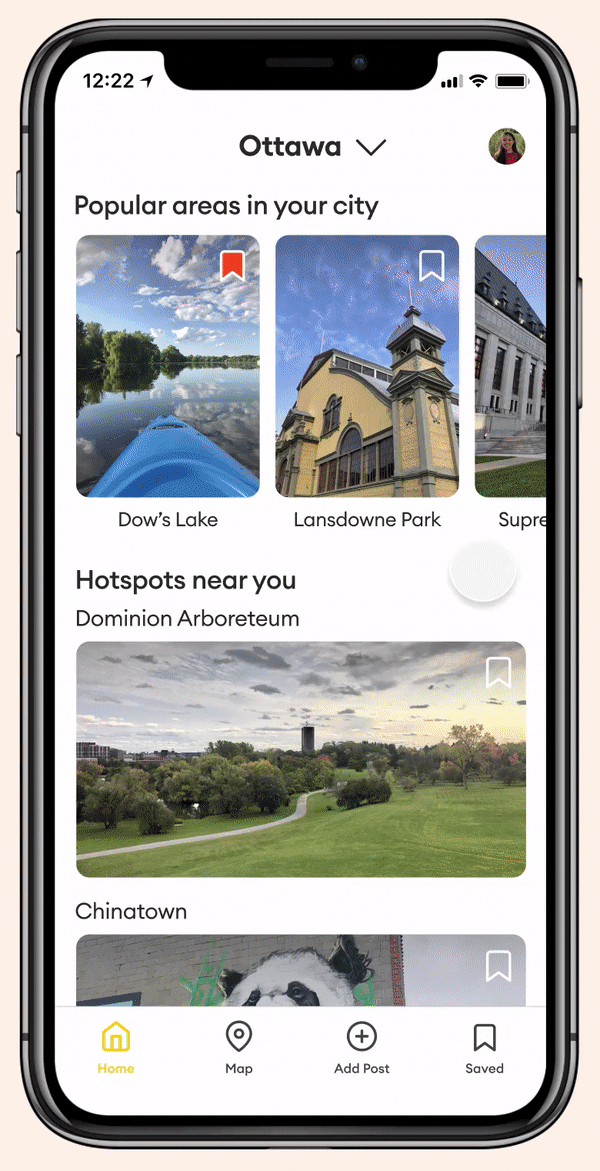 View Nearby Hotspots

Access nearby hotspots easily on the home page or click to view close hotspots on the map page. This helps users indicate where all the great stories are.
View Stories and Photos

Read stories and photos that people have posted in your location. Sort by most recent, oldest posts, or by most popular.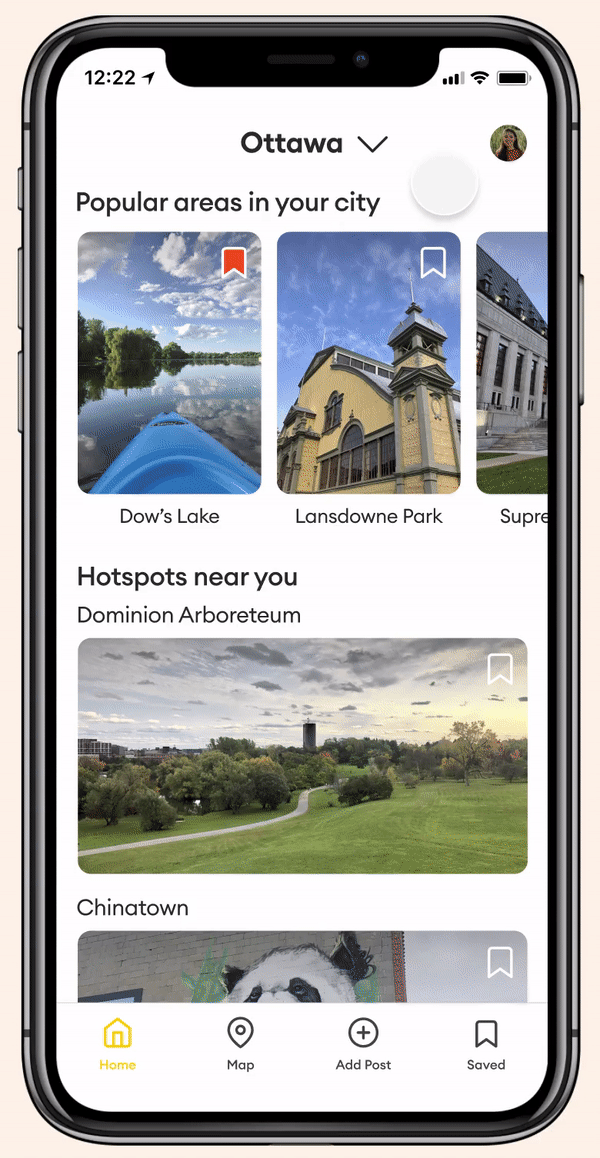 Add a City

Add a city to visit later down the line and start to save hotspots to visit in the future.





Saved Locations

Save hotposts to visit later on. Whether it's in the user's city, or another city they plan to visit. This can help inspire users to explore different areas.
Earn Badges

Find locks on the map to view popular attractions, gain some insight, and earn badges. This feature offers gamifies the act of exploring, requiring users to walk around the premise to claim their badge.





User Testing Results

After conducting a few user testing interviews, these were the common trends found.

1. Struggle with searching for a particular area within a city

2. Found to prefer access to "add post" from the home screen

Below is an example of how to potentially resolve these issues.
Next Steps

1. From user testing, a suggestion came up to further personalize the experience and add a memories page to access when a user is too far to reaccess an area that they once visited. An example might be if someone had travelled to a new city and wanted to revisit their memories. This feature would include an area for note-taking/journal entry, as well as photos, videos, and voice notes.

2. Considering the potential profitable side of the app, a feature could be to add opportunities to collect exclusive discounts the same way badges can be collected. This would help promote businesses within a city and let the app collect small revenue from businesses for advertising.

Final Takeaways


1. More user testing would lead to more possible issues and potential ways to resolve them
2. With more time, I would continue with the next steps for the app


What I Learned


*will insert soon